Your Guide to Purchasing Pest Control Services Online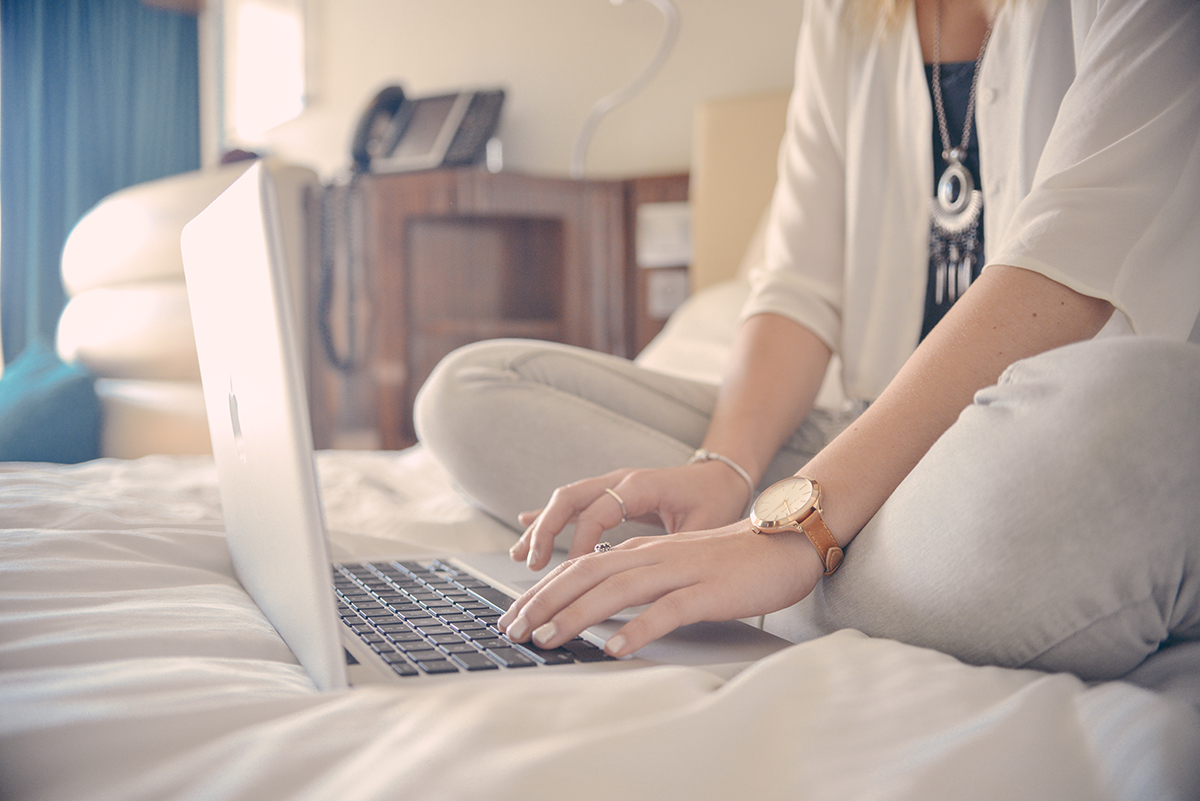 The holidays are quickly approaching, and your list of to-do items is probably getting longer and longer as the days fly by. The last thing you want to worry about is a pesky mouse invading your home and crashing your holiday party. Keep your family and guests happy and healthy with a pest-free home this holiday season. Your home deserves the best protection against winter invaders, and you deserve quick and convenient pricing and scheduling of pest control services. Your favorite retailers offer online purchasing options for ease and convenience, and here at Viking Pest, we believe shopping for pest control services should be no different. Viking Pest gives you the option to schedule and buy your pest control service ONLINE! No need to wait for an inspector to perform an estimate, get online to see pricing and schedule your service today for most Viking Pest services!
If you are trying to determine if hiring a professional pest control company is right for you and your home, read on to learn more about Viking Pest and our mission to provide customers with convenient scheduling and to keep your home pest-free.
When Is It Time to Hire a Professional Pest Control Company?
Most people have the occasional sugar ant or roach find their way inside, but when is it time to call in professional help? The easy answer is if you can see evidence of pests in your home, it's already past time to call in the pros.
The truth of the matter is you see very few of the places in your house where pests like to lurk. How often are you inspecting the insides of your walls, the crawl space under your floors, the corners of your attic, or the gaps behind your sinks where your plumbing runs? So, if you're seeing dead bugs or pest droppings, we can guarantee there's a lot more going on behind the walls.
You may also find yourself looking at a dangerous situation. Bee and wasp nests can be dealt with safely, but not on your own. Likewise, critters living in your walls may be carrying rabies, and getting bitten could be very expensive.
Why Hire Professional Pest Control Services?
Having critters around the house is gross, and things like mice and squirrels scratching inside the walls can cause you to lose sleep. But more than that, having pests around your house can be dangerous.
Pests like rodents and raccoons can cause serious damage to the inside of your house. Rodents must chew to keep their teeth worn down, and they may chew on wiring or sheetrock. These animals also nest, so chances are they're pulling material around in your house, and they may bring in things that will rot and cause damage to your home.
Bugs can also be dangerous for people who suffer from allergies or asthma. Roaches in particular carry a lot of diseases and allergens and are triggers for asthma. Having these pests in your home can make you or your family sick, which makes it worth the cost of hiring a pest control service.
You may be thinking you could take care of these pests yourself. But it's difficult to ferret out the places where these critters may be hiding, and you won't have the know-how or equipment to handle them. Hiring pros can help you get the pests out quicker and with fewer dangerous poisons sprayed around your home.
Don't Delay on Getting Pest Control for your Home
One of the biggest advantages of hiring a pest control company that offers online purchasing and scheduling is you can get service immediately. When you're lying awake at night going crazy while you listen to mice scratching on the inside of your walls, you want solutions right that moment. You don't want to wait around for days for a company to come out and inspect your house before they start solving the problem.
With Viking Pest's online purchasing, you can schedule a service at your house to solve the problem fast. An online sales expert will talk to you about your situation so the exterminator can come prepared. Viking will be able to get started solving your problem the same day we come out.
Get Convenient Help from Viking Pest
It can be hard to find time to set up appointments with a dozen different pest control companies to get different estimates. You may have to take time off work, and even if you work from home, you're interrupting your normal daily activities to deal with the inspectors. When you work with Viking Pest we can work around your schedule.
You can reach out to an online pest control company at any time that works for you. For instance, you could get online and set up an appointment while you're lying in bed listening to that scratching. And because you don't have to do an inspection before the appointment for most pests, you won't have to take as much time out of your life to get the problem resolved.
Find the Best Price
When you're doing any work on your home, whether you're putting in a new patio or getting rid of a raccoon, you want to make sure you're getting the most for your money. With traditional pest control services, in order to price compare, you must set up consultations with a few different companies. This can take weeks, and meanwhile, you're still living with a rat.
With Viking Pest's online service reps, you can get a price quote in a matter of minutes!
How to Purchase and Schedule Pest Control Services Online
If you're ready to start taking back your home, get online and schedule a service appointment for pest control. You'll need to enter some contact information and a service address, and then you'll be able to arrange the appointment for a time that works with your schedule.
If you'd like to get a little more information before you proceed, you can also request a free estimate for service. You can choose the pest that's bothering you from a menu and put in some contact information, and a professional will get back to you with an estimate soon.
Why Choose Viking for Pest Prevention?
Viking Pest has been providing pest control for families and businesses since 1980. Viking is a full-service pest control company offering control and prevention for ants, spiders, termites, and bed bugs to name a few. With locations servicing NJ, PA, MD, and DE, Viking is the local business that you love, with the coverage that you need.
Viking offers all clients a FREE and NO OBLIGATION estimate given by a Pest Management Professional.
Call us today or request a FREE inspection online. One call gets them all!