Anticimex Commercial SMART FAQs

Introducing Anticimex SMART available only at Viking Pest throughout New Jersey, Pennsylvania, Delaware, and the Eastern Shore of Maryland. Learn about SMART here with our most frequently asked questions about our intelligent, environmentally friendly pest control system that keeps an eye on mice activity, unlike anything currently on the market.
Q: What is Anticimex SMART?
A: Anticimex SMART consists of the Smart Eye, Smart Catch, Smart Box, Smart Pipe, and Smart Connect, all exchanging information with each other and back to Viking's central office. The devices determine where the rodent pressure exists, enabling the Smart Catches and Smart Boxes to be moved to critical locations as hot spots of activity located and tracked. When a catch is detected, Viking's professionals will be notified, and we will make arrangements to come out to empty the traps and relocate the equipment as necessary. As a Viking client, our team handles rodent concerns so you can focus on your business!
Q: How Does Anticimex SMART Work?
A: The Anticimex SMART system works by using infrared sensors to detect and track rodent activity giving the Viking team valuable insight to control rodent populations at your facility. Using data instead of poison our SMART product is the most effective and eco-friendly form of rodent control. The SMART family of products connect with each other on an external shared network allowing for 24/7 monitoring with data reported to Viking's central office. Using the collected data, the Viking team is able to access and re-evaluate placement of traps to optimize your rodent control.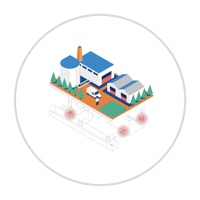 Step 1: Analyze & Plan
After a thorough analysis, we then determine the unique, optimal set-up for your particular situation.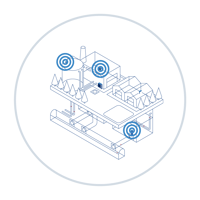 Step 2: Install & Connect
We install state-of-the-art, multi-purpose technology around the site.

Step 3: We Service, You Relax
Our ongoing service includes physical inspections, emptying and relocating of traps, and analysis. We act fast — all you have to do is sit back and relax.
Q: How is Anticimex SMART Environmentally Friendly?
A: Anticimex SMART does not use toxic bait to trap mice.
Q: What is the Benefit of Anticimex SMART?
A:
24/7 rodent monitoring with infrared sensors

- 525,600 minutes per year

Environmentally friendly without the use of toxic bait

Digital alerts of rodent activity sent

directly

to your Viking technician

All set-up and rodent removal are completed by a pest management professional

SMART detects rodent activity early avoiding costly infestations

Custom rodent control plan for your commercial facility based on data. There is no guess work.

On-going maintenance and continued trap placement optimization from your Viking technician.
Q: How is Anticimex SMART Different from Traditional Rodent Control?
A:
Limitations of a Traditional Pest Control System:
Monitoring system requires physical readings

- which have the potential to be missed

Information is not provided when an activity has occurred

Impossible

to tell the

true

number of pests and how often they appear

– can only judge by physical captures or how much bait is consumed.

No focus on sewers

Often relies on toxic pesticides
SMART Pest Control Offers the Following:
Actively sends information even when there is no activity

Sends date and time information when there is activity

Unique trap for sewers

Non-toxic
Q:

Where are the Anticimex SMART Traps Placed in my Facility?
A: The Anticimex SMART traps are placed in areas of your facility where your Viking specialist determines as high rodent pressure areas. Every facility is different, so our team optimizes the placement based on your site. The location of the devices may change over time based on the data received from the sensors, with decisions made based on data, not intuition.
Q: How Does Anticimex SMART Monitor 24/7?
A: Anticimex SMART is a battery-powered digital system, apart from the Connect Classic which requires a plug. Depending on where the SMART equipment is setup it can be set to monitor 24/7 or on a set schedule. In areas where the sensor may pickup on employee, or customer, traffic the system will be set to monitor only during certain hours of the day to ensure the appropriate data is received.
Q:

What is

the

Battery Lifespan of the

Anticimex SMART System

?
A: The system comes equipped with a 1- year battery life. Our team will replace the batteries of your SMART device annually.
Q: Can Anticimex SMART be Added to my Current Viking Pest Service Agreement?
A: Of Course! Anticimex SMART can be added to any Viking Service Agreement. Call us today at 1-800-618-2847 for pricing.
Q: How do the Digital Alerts from Anticimex SMART Work?
A: When the Smart sensor detects movement, activity within the trap, or if a rodent is caught within the Smart device, a daily, or hourly, digital alert is sent directly to your Viking Technician. When your Viking Technician receives the alert, s/he will be able to respond to any urgent needs or plan a service visit to empty and possibly relocate traps.
Q: What products are part of the Anticimex SMART System?
A:
Smart Box is a multi-catch unit that traps rodents above ground.
---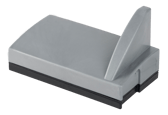 Smart Eye
Smart Eye is a small sensor that detects and reports movement. Thanks to its small size, it is often placed in the narrow
spaces
rodents crawl through.
.
---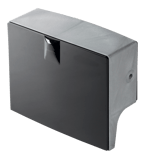 Smart Catch
Smart Catch is a single-catch unit that detects and traps rodents above ground.
---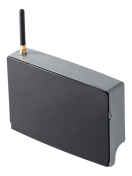 Smart Connect
Smart Connect is the heart – the gateway – of the Anticimex SMART monitoring system.
---

Smart Pipe
Smart Pipe is designed for installation in main sewer systems. It can be installed onto metal sewer pipes that connect buildings directly to the main sewer.
---
Q: Do the infrared Sensors Only Pick up Rodent Activity?
A: The Smart eye and catch detect temperature differential activity happening within their range. The sensors do not detect room temperature movement as to avoid potential false alerts Whether a rodent or a squirrel happens to walk past this sensor, the Smart device will report motion activity to your Viking Technician. Our Technicians carefully place these sensors in areas without high human traffic, or have the traps set to active only during hours where employees and/or guest are not commonly present, to reduce false reporting.
Q: Is Anticimex SMART Available for Residential Properties Too?
A: Yes! Viking Pest offers a separate Anticimex SMART System specifically for residential properties. Click here to learn about our Residential Smart mini system.
More than 579,812 rodents have been eliminated with smart traps. Can your pest control provider tell you exactly how many rodents they have eliminated? Proof, not guessing… when it matters most.
Get a Fast, Free SMART Estimate